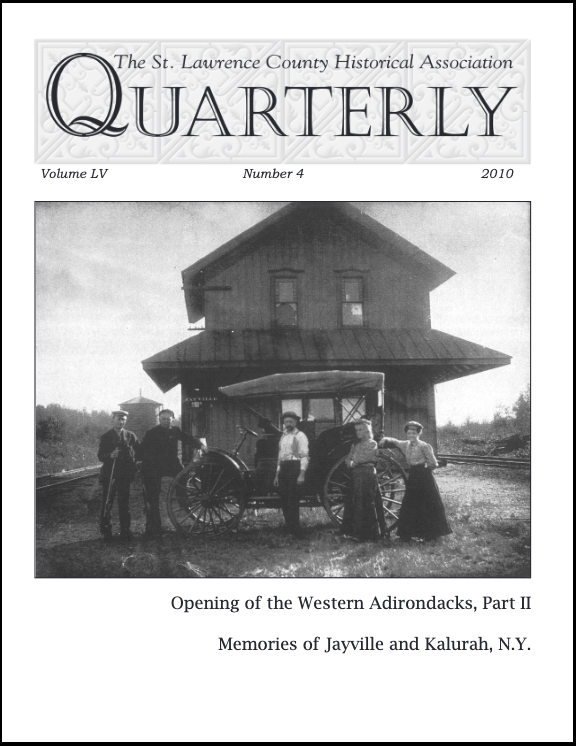 The St Lawrence County Historical Association Quarterly has been published steadily since the mid-1950s as a benefit of membership and an aid to research. It features original articles about people and events in the county written by a wide variety of professionals, amateurs, hobbyists, and collectors. At times material previously published but currently unfamiliar, such as found in old newspapers and magazines, is re-printed.
A publications committee composed of the SLCHA Executive Director, volunteers from the Board of Trustees, and community members, and guided by an editor in chief, selects the Quarterly's content, edits it, and supervises printing. The committee recruits items, receives volunteered items from readers, and sometimes writes its own items.
Writers wishing to publish an article in the Quarterly are invited to correspond with the SLCHA Publications Committee. Articles may be of any length under 7500 words. Text may be simple word-processor documents. No special formatting is required. Images should be submitted as separate .jpg or .tif documents with a smallest-side width of at least 300 pixels.
Please excuse our dust: the complete index of the Quarterly will return soon!